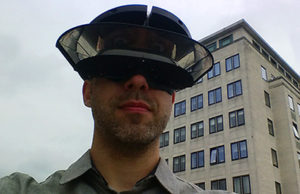 With over 20 years of experience in digital media, I thrive on designing for new mediums and enhancing experiences in established ones. I bring a proven knowledge of creative strategy, vision, and technology to every project. On projects I tend to play several roles and act as a bridge between my technology and creative teams. Whether designing for massive digital displays or small wearable screens, I bring an intense dedication and focus to my projects.
As Creative Director for R/GA, I use my technical and visual background to translate creative ideas into smart, usable, and engaging experiences. I sit comfortably at the intersection of technology and design and believe that getting from an idea to a tangible prototype is imperative.
Besides my devotion for design, I have a deep knowledge and passion for music of many genres and voraciously go to concerts. When not working, I would want to be at a museum or dance performance. In my free time, I enjoy making light sculptures and playing baseball in Prospect Park.
I am doer, maker, and a conceptual thinker. I make stuff happen.