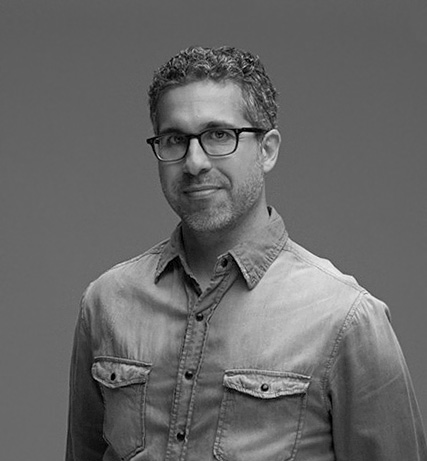 Pablo Gomez Resume
Creative Director with over 20 years' experience in digital media focusing on user-centric designs and experiences. My work combines strategy, design, and technology with an emphasis on creative innovation. My approach focuses on design fundamentals paired with motion and user experience to bring products to life. I bring years of experience across many brands and mediums to every project. My philosophy is that concepts need to be real. Until it exists in some form beyond the whiteboard or deck, it doesn't count.    
Experience
Creative Director
2020-Present
R/GA
Designing and implementing customer user experiences based on research data and user testing. Work across disciplines and client business units to ensure the optimal experience or product. Integrating technology into storytelling and creating efficient workflows within my teams. Directed initiatives to create content at scale for several clients. Keeping up to date with industry and technology trends and experimenting in new mediums. Recognized for excellence in innovation at my company and a proven mentor and teacher.
Creative Director | Prototype Studio
2014-2019
R/GA
Creative lead for the Prototype Studio. Responsible for direction and strategy on projects and pitches. Focusing on user experience, motion design, rapid prototyping, and creative strategy. I often play multiple roles on a project, working closely with a team. Constant R&D of new technology and applications. 
Content Developer
2008-2014
R/GA
Creative technology role utilizing code to initiate ideas within client teams and to facilitate workflow. Worked with a dedicated online advertising group advancing my expertise in designing for a limited canvas and optimizing code.
Flash Designer
2002-2008
R/GA
Website design and motion graphics. Created robust online experiences using advanced AS3.
Art Director
1999-2001
Thoughtbubble Productions
Website design and live event media production. Main clients were TV networks including the Independent Film Channel.
Tech & Media Director
1998-1999
Knitting Factory
Infused technology into all initiatives for the pioneering music club. Innovations included video streaming live concerts as well as recording and editing music performances. Coordinated several live music and media events.
Teaching
Parson's School of Design
2002-2003
Design & Technology Department, Undergrad 
Private Classes
2012 - 2020
Education
University of Dayton
1994-1998
BFA. Magna Cum Laude.
Skills
Creative Strategy 
Concepting & Ideation 
Design & Art Direction 
Mobile Design & Animation
User Interaction & Experience 
User Testing 
Rapid Prototyping 
Tools
Entire Adobe Suite with mastery of Photoshop, After Effects, InDesign, Adobe XD 
Entire Google Suite, Sketch, Figma, Proto.io, Principle, Framer, InVision, HTML/CSS/Javascript, Typescript, Blender
Brands
Samsung, Verizon, Google, Nike, Volvo, Loreal, Whole Foods, McCormick, Lincoln Center, Logitech, Mastercard, PWC, E-trade, AARP and a multitude of new business pitches.
Honors
Cannes Mobile Lion, Bronze - 2015 D&AD, Wood Pencil - 2015 D&AD, Wood Pencil – 2015, Good Design Award – 2015, Webby Awards, Honoree – 2012, Dadi Awards, Commendation – 2012, Media Post Digital-Out-of-Home Awards – 2010, Hive Awards, Winner – 2010, FCS Portfolio Awards, Gold – 2010, Cyber Lion, Bronze – 2006, One Show, Bronze – 2005, New York ADDY Award, Silver – 2005, Ad:Tech – 2005, One Show, Bronze- 2002