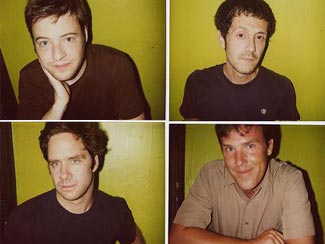 Not sure why the Massachusetts band is named Tulsa or why it was only 1 person, but the solo performance to the 8 people in the crowd was pretty good. The songwriting and range of melodies Carter Tanton spewed out will make me want to see him again.
3 ladies (plus a lonely guy) from Brooklyn making catchy songs sounds like a sure hit right? Nope, in all the times I've seen Palomar play I've yet to be impressed.
The Oranges Band played their punky rock way too loud on the Union Hall sound system. They were on stage having a good time but what came out of the speakers was distorted and too much of feedback. Luckily their loud riffs kept me awake.
http://www.parkthevan.com/tulsa/
http://www.palomartheband.com/
http://www.theorangesband.com/