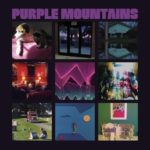 10. Purple Mountains – Self-Titled 
Heartbreak, grief, and disappointment. David Berman comes back after a long hiatus and then leaves us forever. The world will miss you.
9. Anamanaguchi – [USA] 
Bitpop, chiptune, digital soundjams. I never want to leave the video game world they created.
8. Freddie Gibbs, Madlib – Bandana
What do you expect when Freddie & Madlib get together? They just bring the best out of each other. Gritty and smooth at the same time.
7. Lightning Bolt – Sonic Citadel
Loud and punishing but still fun and melodic. Move fast, break everything. We need more intensity in this world. This band brings it.
6. Weyes Blood – Titanic Rising
Ambitious baroque pop with incredible production. Natalie Mering creates a fantasy full of magic and daydreams. Album is so lush you can feel it.
5. Alex Cameron – Miami Memory
A slight departure from his previous 2 albums that I loved, Miami Memory celebrates a 70's soft rock sound. Alex does a good job of painting different personas but this release has an obvious lean into his own life with actress Jemima Kirke. The album is tender, playful and triumphant. The entertaining narrator explores love and masculinity through his male perspective by the use of witty pop songs. The way Alex expresses himself and doesn't shy away from anything is admirable and alarming. The album is a non romantic celebration of love and truth. His live shows match his jubilation with a compelling on-stage persona and delightful dance moves. One of the most entertaining shows of the year.
4. black midi – Schlagenheim
Despite being named after a dense computer crashing composition, this uk-based debut album only borrows the disorienting feeling that the music genre produces. It is explosive, energetic and challenging. The band takes cues from mathematical noise rock and experimental post punk but fuse these genres into something bizarre and new. Because there are familiar musical qualities one can latch on to, when the band goes anarchistic into uncharted dark inhuman sounds there is still a sense of control in the uncontrollable. The album is full of detours but always returns to a creative center. The album is bold and reckless balancing vulnerability and chaos.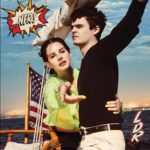 3. Lana Del Rey – Norman Fucking Rockwell!
The sixth studio album is full of her best melodies to date. Blending allusive and romantic songs for this modern age we live in. Much like how the painter Rockwell depicted American life in highly stylized scenes, Del Ray depicts moments of old Hollywood, summertime and hope weaving them into a atmospheric personification of the American Dream. There is a Hemingway-esque quality to the songs with deliberate syllables and sounds which heighten the emotional tension contained within. It's an honest masterpiece full unfiltered beauty, emotion and heartbreak.
2. clipping. – There Existed an Addiction to Blood
Clipping. always hits my "best of" lists, but this is the first time the band has delivered an album full of deep and powerful cuts. This release takes cues and draws inspiration from elements of horror and the occult. With this diabolical theme, Daveed and company is able to use anxiety to heighten the intensity of the songs. There Existed an Addiction to Blood has several layers of meaning seeping throughout, from invoking fear of your fellow man to exposing how we are all under siege. The album is a manifestation of the seemingly nightmarish times we seem to living in and the band's sounds and lyrics invite this confrontation. The final 18 minutes is the sound of a piano burning (created by avant-garde Annea Lockwood) and it is a fitting end for such an apocalyptical album. A final scene that we would expect from a journey full of horror, pain and rage. The vinyl design on this release also matches the mood of the album.
 1. Caroline Palochek – Pang
Caroline Palochek has an uncanny ability to lure you into her unique musical world. Pang is her first album under her own name since ending Chairlift and although apprehensive at first, Caroline delivered a wondrous art pop album. She takes you on a journey from sweeping symphonic songs to intricate and delicate melodies. The album had its share of tension, pain and remorse but also intense bliss. Her enchanting voice guides you through such varied songs that can be natural or synthetic. Pang has such a musical range and is full of new surprises on every listen.