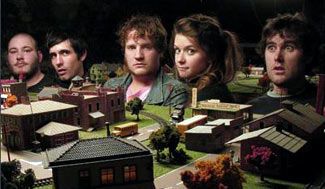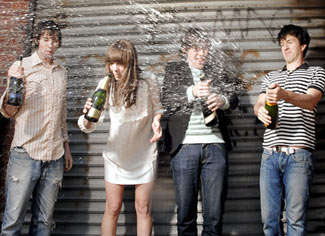 Lotta music at Bowery tonight. Mobius Band started things off with its fusion of pop songs with electronic backgrounds. I enjoyed the compositions they created and excited to hear new things.
They primed the stage for the Baltimore collective Page France. Their music tells emotional stories over simple melodies. The imagery-heavy lyrics are captivating and are delightfully carried along with a warm voice and the occasional glockenspiel or banjo.
Bishop Allen released their new album at the show and eagerly played a lot of the new stuff, which is some of the best. They played a bunch from their various eps and took a few requests for their encore. Although the songs sound better on record, their live songs have a great sing along appeal and make you feel good listening to the band. They had a good crowd of young and old fans and felt there was a lot of musical and band chemistry on stage.
Links:
http://www.mobiusband.com/
http://www.pagefrance.net/
http://bishopallen.com/